Calderon Produce Inc. has been in the tomato and pepper business since 2010, but our President and Vice President hold over 20 years of experience each. Martha and Reynaldo Calderon started their company as immigrants with only a big box truck and their determination. Since then, they have expanded their business to a level that was previously inconceivable for two people with limited education and limited knowledge of the English language. 
It is Calderon Produce, Inc.'s mission to be the premier seasonal wholesale provider of a safe and fresh variety of vegetables in the local community. The high level of demand for our products has been due to our outstanding quality which exceeds what is required in this industry. When suppliers ask for something, we attempt to not only meet, but also exceed, those expectations. By keeping abreast of the ever evolving food safety and other government regulations, Calderon Produce, Inc. will continue to deliver the best to our customers and our community
As a president, Martha is always looking for ways to improve the farm´s operations to ensure the best quality possible to all stakeholders-internal and external-so he company´s reputation stays high. She is always willing to participate and learn new techniques. She understands that the only constant in the farming business is change and innovation. Staying up-to-date for the good of her business is part of her philosophy.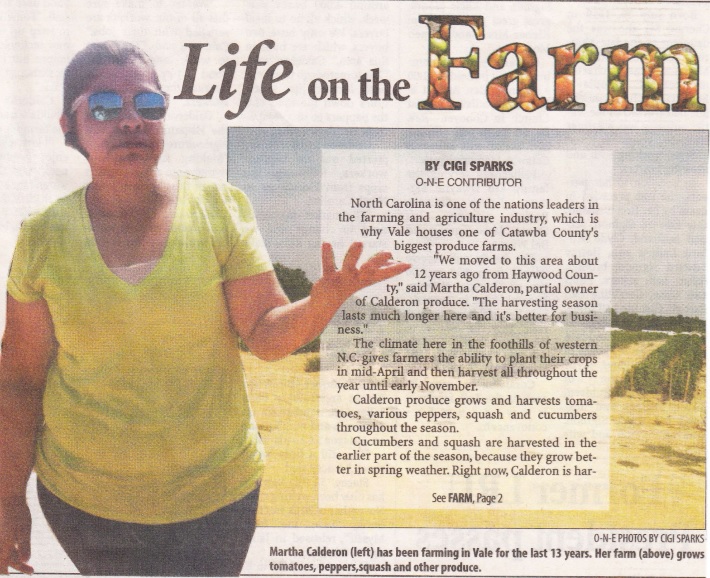 -Quote taken from the "Managing Specialty Crop Risk in North Carolina"  developed by James Robinson. 
The picture below was taken during an event in which the White House honored 15 "Champions of Change" working to build a strong foundation for the next generation of farmers and ranchers. The White House Champions of Change programs honor everyday Americans doing extraordinary things in their communities.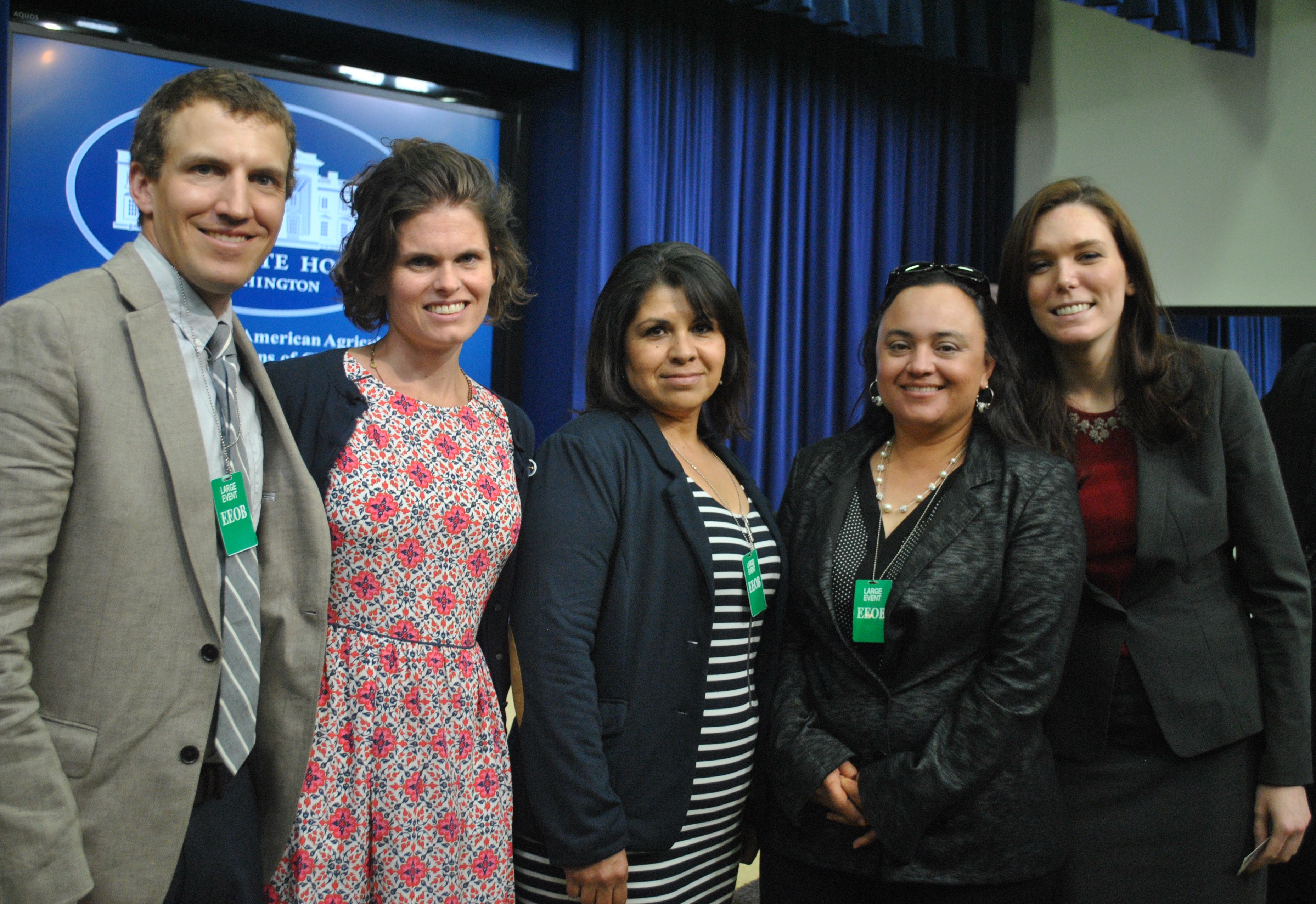 -From Left to right: Ben and Lindsey Shute (Hearty Roots Community Farm), Martha Calderon (Calderon Produce, Inc.)
Esmeralda Sandoval (Del Valle Fresh, Inc.) and Lila McFarland (USDA New and Beginning Farmer and Rancher Program
Coordinator)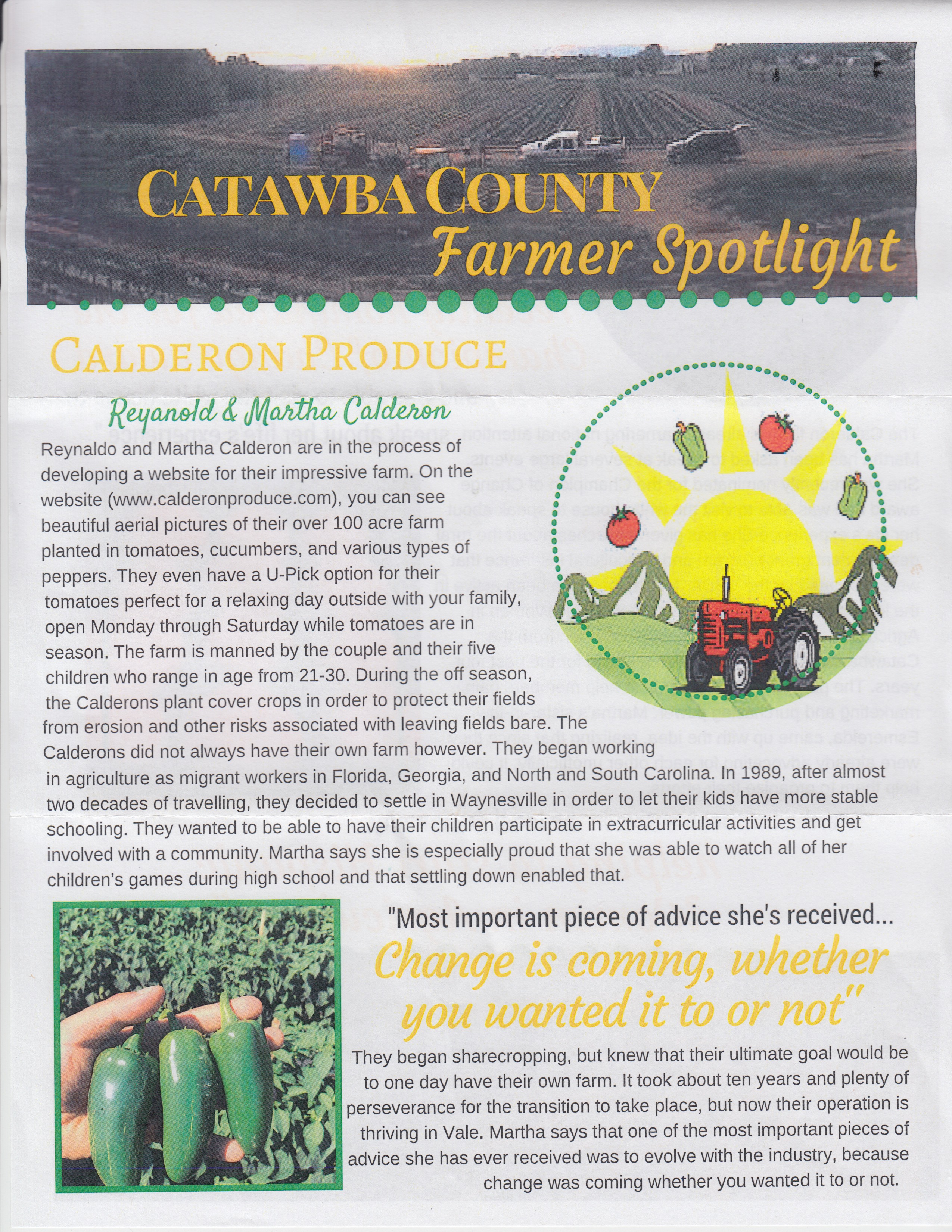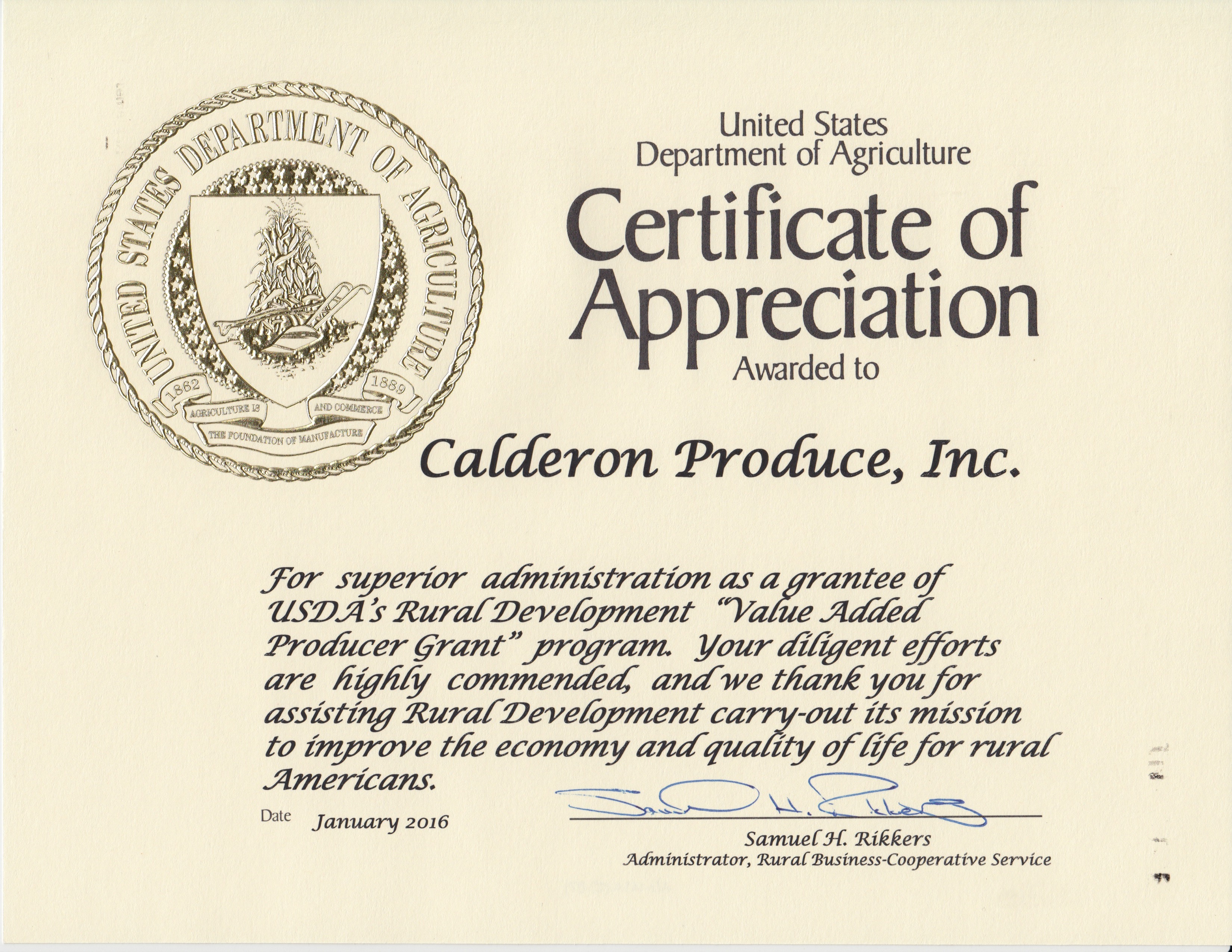 To find out more about us please click any of the links below:
Champions of Change: http://sustainableagriculture.net/blog/champions-of-change/
USDA´s Value Added Produce Magazine :  http://sfntoday.com/nc-produce-grower-grows-operation-with-usdas-value-added-producer-grant-program/