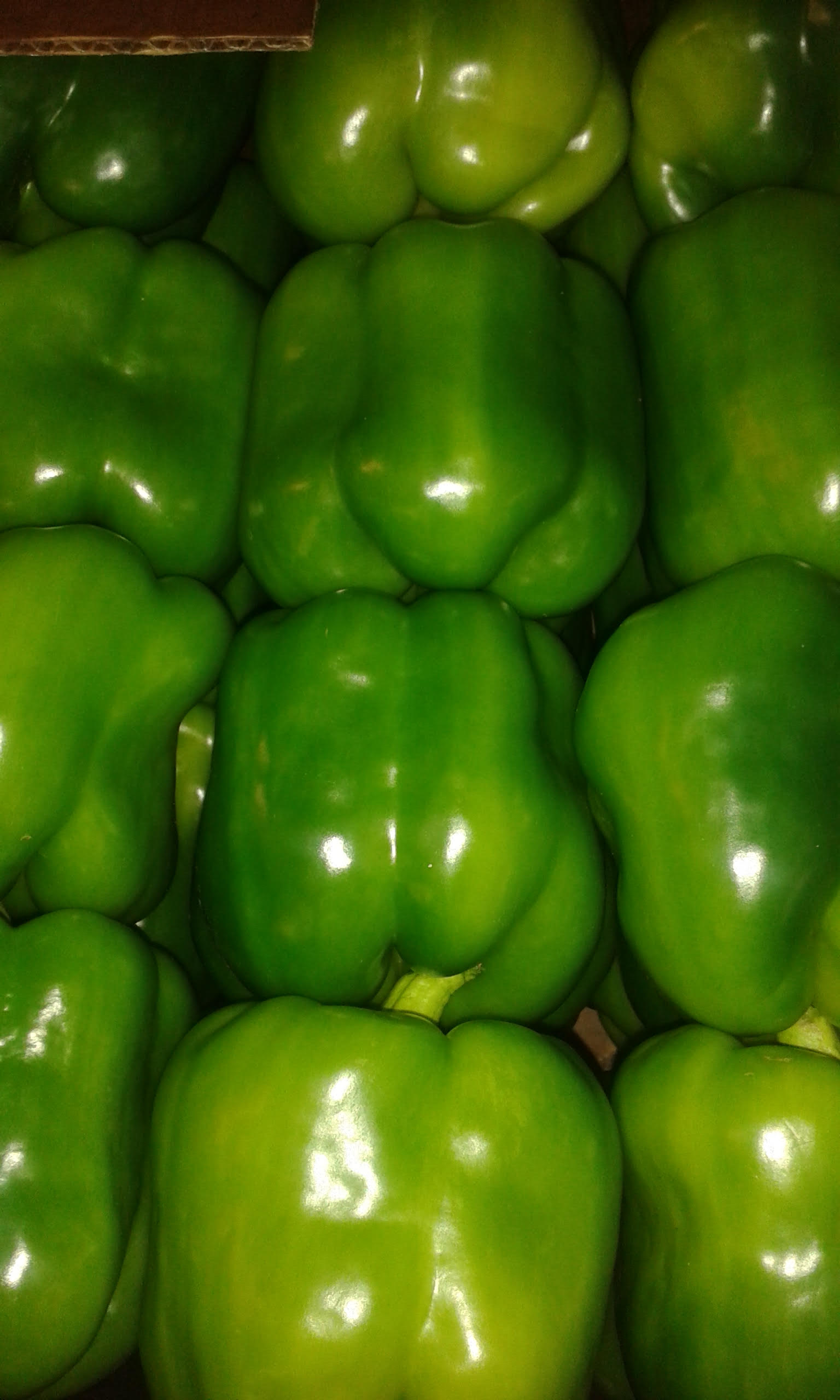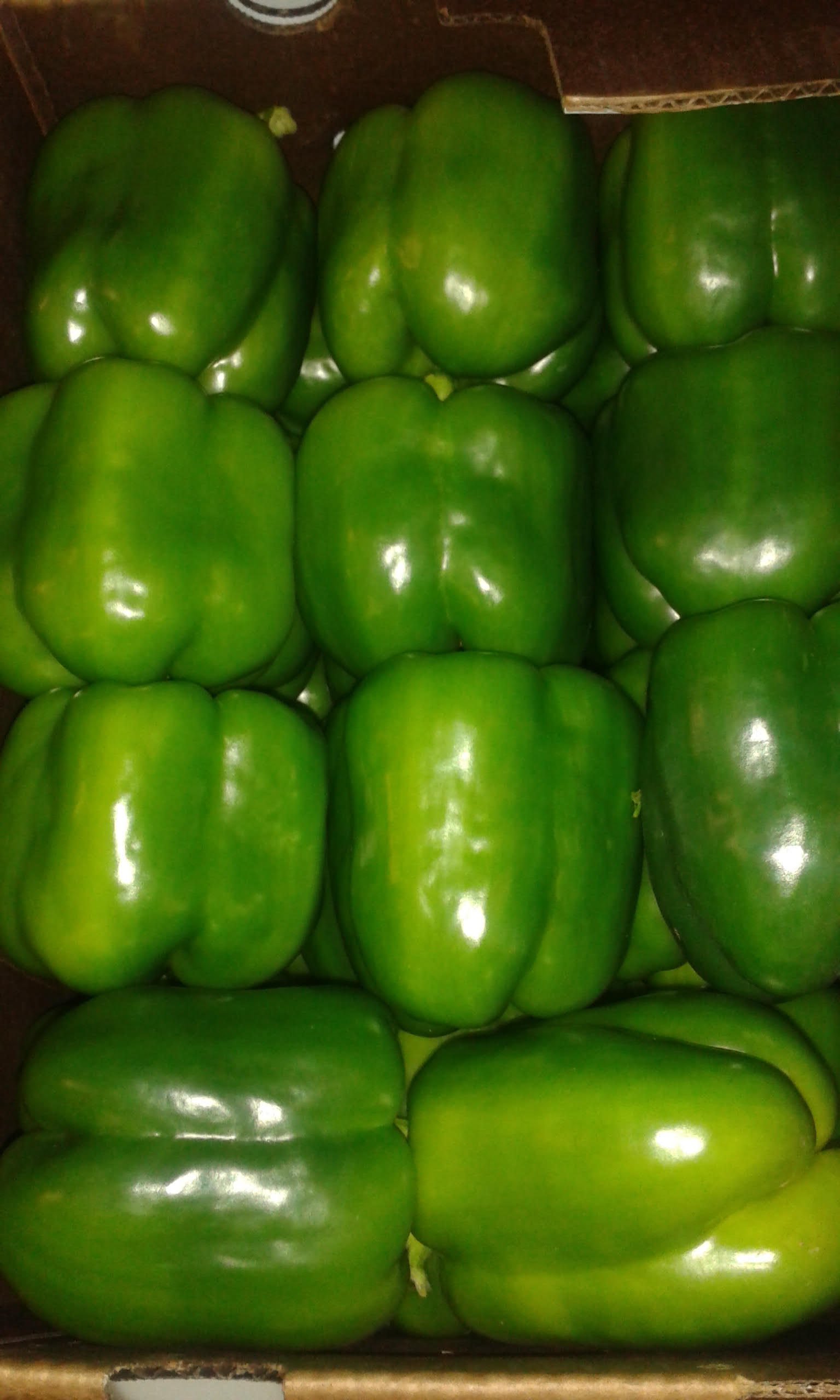 Calderon Produce, Inc. plants, grows, harvests, and packs produce. The company farmed tomatoes exclusively during the launch of the farming enterprise. After some years, it expanded to farming bell peppers. Once Calderon Produce, Inc. had been established as a tomato and bell pepper farmer, it expanded to grow Poblano peppers as well as pickles and squash.
Our farm´s bell peppers not only have great flavor and quality but they are also part of a balanced diet.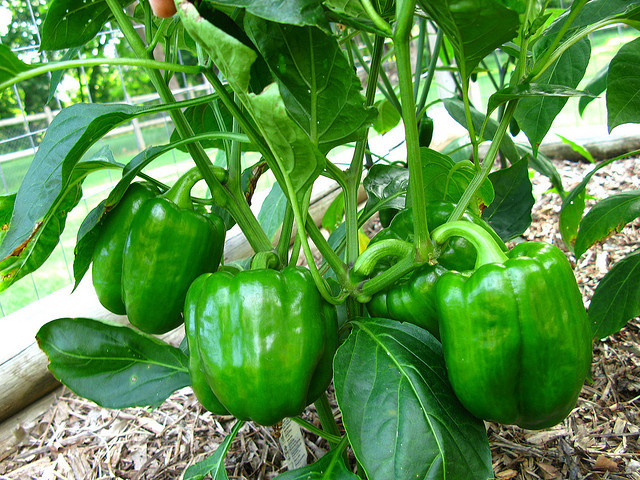 So.... What are Bell Peppers?:
Bell Peppers also known as sweet peppers are native to Mexico, Central and the South American Region from where they spread to the rest of the world by Spanish and Portuguese explorers during 15th and 17th centuries and now grown widely in many parts of the world as an important commercial crop. 

Bell Peppers belong to the nightshade family of plants. The come in a variety of colors including yellow, green, orange , red , purple , white black etc. Here at Calderon Produce, Inc. we love our Green Bell Peppers!!!! 
Bell Peppers contain an impressive list of plant nutrients that are found to have disease preventing and health promoting properties. Unlike in other fellow chili peppers, it has less calories and fats. 100 grams provide only 31 calories.
The Bell Peppers have adequate levels of essential minerals. Some of the main minerals in it are iron, copper, zinc, potassium, manganese, magnesium, and selenium. Manganese is used by the body as a co-factor for the anioxidant enzyme, superoxide dismutase. Selenium is an anti-oxidant micromineral that acts as a co-factor for enzyme, Superoxide dismutase.
The table below shows the in depth analysis of nutrients for Bell (sweet, red, raw) peppers. - Source : USDA National Nutrient database
So what are you waiting for? Come and Get your Bell Peppers here at Calderon Produce!!!! 

To find out more about us please click any of the links below:
Champions of Change: http://sustainableagriculture.net/blog/champions-of-change/
USDA´s Value Added Produce Magazine :  http://sfntoday.com/nc-produce-grower-grows-operation-with-usdas-value-added-producer-grant-program/